One our newest members writes for Quality Digest Media - This post will help most quality pros. Learn to Influence...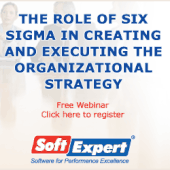 A Week in the Life of a Sales Professional | Quality Digest
www.qualitydigest.com
We quality types must also be adept at selling difficult and strange ideas Sales professionals, according to some circles at least, aren't all that different from us quality professionals. I once believed they were two-faced liars, because they'd sell their mother to get that precious sales commissi...
http://www.qualitydigest.com/inside/quality-insider-column/week-life-sales-professional.html