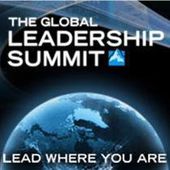 I'm attending the Global Leadership Summit, an annual global conference delivered to host sites simultaneously all over the world.  I am touched and inspired by each of the speakers.  It's got me thinking about the importance of trust in relationships.
Trust is a powerful word. In training classes and conference talks, I define social media as "a conversation based on trust".
Life is about relationships.  Love, business, work, and family… all driven by relationships.  How we handle relationships, whether fleeting or lifelong, determines the significance of our life.
Relationships are built or destroyed based on trust.  Everything we communicate, every action, every word, our body language, all contribute to deepen or weaken our relationships.  One reason I'm so passionate about social media is that it amplifies communication.  Social media also adds a dynamic where people "opt in" (ie. friend, follow, connect) to your online accounts, offering you a degree of their trust.
In leadership, in communication, in social media, in all we do, consider that you are building trust and deepening your relationships, or you are breaking trust and weakening relationships.
Building trust is…
Loving
Conscientious
Considerate
Breaking trust is…
Spam
Ego-centric
Self-serving
Enjoy your life.  Make it significant.  Trust and be trustworthy.