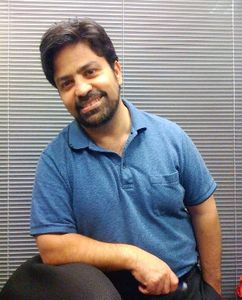 At first, I decided to try Overblog because they sponsored the #Blogchat community on Twitter. It has been great getting to know Overblog via Amy and Liva on Twitter. Then I watched the video on the home page ( Overblog.com ) and I became intrigued with the idea of collecting posts from all my other social networks in one place for others to see. I thought, who would want to see all my "stuff" in one place? Like a super fan or something. Very interesting.
I teach a Social Media Certificate program for LSU in Baton Rouge, Louisiana. In the first of 5 courses, named Social Media Strategies, I explain that each social network has it's own culture. Cross posting the same content from one social network to another may not works well. For example, automatically posting content from Twitter to LinkedIn could be a turn off for your LinkedIn community. However, I like the idea of having a place that collects all the posts from various social networks for audience members who want to see more of you. The audience chooses to see the mix of content by coming here.
I can also, already see some unexpected benefits for financial services users and others who have some regulatory issues to deal with. I'll develop some strategies around this concept and see where it takes me. Overblog might just be on to something here...